Florida High Rise Insurance Claims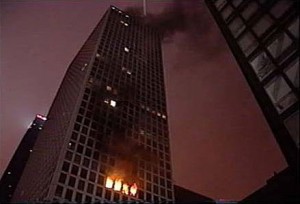 When considering the likelihood of damage and filing an insurance claim, a Florida high rise poses its own unique risks. Hotels, condo complexes and office buildings have different issues when it comes to water, fire or other types of damage, including:
Sprinkler damage:
Fire sprinklers are a fantastic method for keeping people safe during a Florida high rise fire, but they can cause quite a bit of damage to the building and all of the property in it. The damage tends to be so widespread because the systems trigger at the first hint of smoke.
Computer system damage:
Nearly all Florida high rise buildings house delicate and expensive data control and management computer systems that help to control intercoms, cameras and internal climate controls. Water from the sprinklers, or a burst pipe, can short out the systems and cause expensive damage.
Contact Altieri Transco American Claims at 1-800-934-1114 to learn more about how we can help you file an insurance claim for the varied damages caused by a high rise disaster.
Please check back for one of our follow-up articles regarding the potential damages that can be incurred when there is a Florida high rise disaster.