Case Studies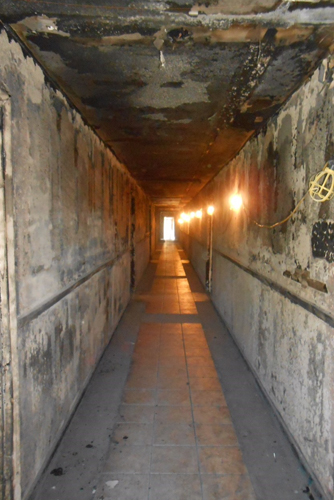 FIRE
A small fire occurred in a 2 story apartment building that was originally built in 1922. The building owner, a developer and owner of multiple properties who possessed many resources, made the decision to employ Altieri Transco American Claims immediately after the loss. He was not to be disappointed.
Upon engaging the services of Altieri Transco, the client felt the effect of his decision impact his claim immediately. Guidance was provided concerning options for mitigation to prevent further damage. Coverage was reviewed so he would be knowledgeable about claim terminology and methodology. We explained why the age and building construction type would play an important role in his claim recovery. He would now possess a point of reference to work from as we proceeded with the adjustment.
Altieri Transco handled all meetings and correspondence with insurance company personnel and their experts, freeing the client's time to continue with his business. Altieri Transco used their personnel and experts to uncover all forms of damage to the building. Damages from fire, heat, smoke, water, and firemen related work were identified and accounted for, even in the most remote areas of building where the untrained eye would never look. Estimates of damage were completed and coordinated with the insurance policy coverage to assure maximum recovery.
To get his building back and rented quickly, the insured initially said he was willing to settle for $50,000.00 since he really thought he only had 2 burned ceiling joists and some plaster work to contend with. After our consultation regarding the claim, the client was able to accept a settlement offer and payment of $192,000.00 in just a few short weeks. He understood the value of using his own expert to handle this claim for him.
The result: The rest of the building owner's business went unaffected by the claim because he used experts to advance his cause, while a timely, equitable insurance settlement progressed which afforded him the ability to make all necessary repairs without cutting corners or going into his pocket.
HURRICANE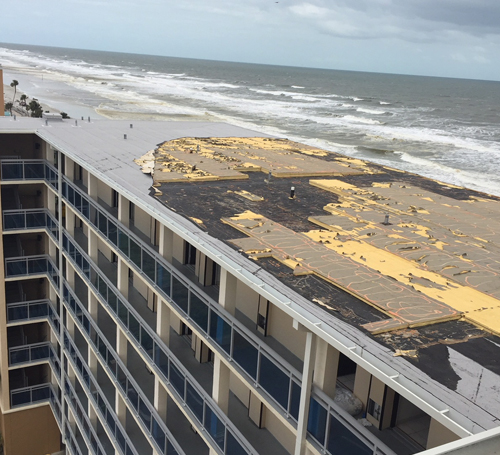 A hurricane hit a Florida community. One client, a 2 story-47 building condominium complex, suffered damage to all of their buildings.
The condominium association Board of Directors initially felt they were in good hands with their property management team, general contractor, and insurance company adjuster handling their claim.
Four months later, the insurance company made the Association their claim settlement offer: $300,000.00 after subtracting their 1 million dollar deductible was all they received for payment.
This was devastating and shocking news since damages were much greater. The carrier's written explanation was that most of the Association's damage was excluded in the policy for a variety of reasons. The carrier's position was said to be final.
If the insurance company was not going to provide sufficient insurance proceeds, then the unit owners would have to pay the difference to repair the buildings out of their own pockets. After speaking with her Board of Directors, the property manager reached out to Altieri Transco American Claims for assistance.
Altieri Transco personnel performed an analysis of insurance policy coverage, the Florida Statutes which included recent changes in condominium laws pertaining to insurance claims, insurance company communications and correspondence, as well as all damage estimates. We formulated a strategy for recovery and proceeded to implement the plan.
Altieri Transco settled that claim, with the Association's approval, for $9,500,000.00 within months of being hired.
A successful engagement for sure!
RESIDENTIAL WATER DAMAGE CLAIM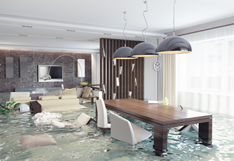 A family returned home from vacation to find the interior of their home under 8 inches of water. A pipe had broken in the ceiling. They immediately called their insurance agent who directed the family to contact the carrier's "preferred" restoration contractor. In the spirit of cooperation, the family did as directed.
The carrier's "preferred" restoration contractor responded to perform water extraction and a damage report for the carrier's adjuster. Through the adjuster, the contractor pushed the homeowner to sign a contract with them for the full repair of all damages. The homeowner resisted that effort knowing he needed prices, references, and scope of work to be performed before he would sign a contract with any repair contractor.
The adjuster inspected the property with his "preferred" contractor and directed him to estimate damages. The Problem: Leaving the claim evaluation to an insurance adjuster and those who work for insurance companies may end with seriously deficient results. That is what happened here. The homeowner was offered $52,000 for their building damage and $8,000 for their contents claim. No one was looking out for the devastated homeowner.
Altieri Transco was contacted for assistance. In short, Altieri Transco personnel re-evaluated all portions of the claim; Dwelling, Personal Property, and Loss of Use coverages. We identified the damage, and then priced its repair or replacement at today's costs regardless of when items were purchased. Altieri Transco estimated the costs from the homeowner's perspective using the language of the insurance policy to work for the policyholder rather than against it. We researched all avenues of recovery, including the potential to employ Florida's Valued Policy Law since this property sat on a body of water. We were extremely successful in our recovery efforts as you will see below.
We also prepared the entire Additional Living Expense claim. Our adjuster was able to provide guidance to allow the family to budget the coverage limit and not to incur any out of pocket expenses. We compiled the necessary invoices, receipts, lease agreements, and other related documents for presentation.
The results of our efforts are illustrated below. The numbers speak for themselves as you compare the initial offers to the final paid claim:
| | Initial offer | Final Settlement |
| --- | --- | --- |
| Building | $52,000.00 | $282,000.00 |
| Contents | 8,000.00 | $86,000.00 |
| ALE Claim | $7,000.00 | $35,000.00 |
| Total Claim Paid | $67,000 | $403,000.00 |