Raymond A. Altieri, Jr., CPPA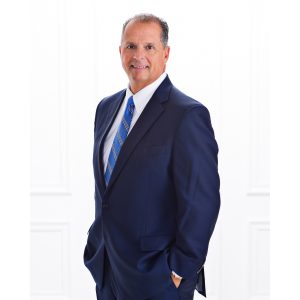 Raymond A. Altieri, Jr, CPPA, is Chairman and Chief Executive Officer of Altieri Transco American Claims Corporation.
As a property insurance claims professional since 1980, Mr. Altieri leads the firm at Altieri Transco in all matters of property claim adjusting and community outreach. His decades of property claim adjusting experience assure the firm's clients they are well represented, whether they have suffered a multi-million-dollar commercial loss or have lost their home.
In his fourth decade of experience, Mr. Altieri is exclusively accredited by the National Association of Public Insurance Adjusters as a Certified Professional Public Adjuster (CPPA).
In 2011, Mr. Altieri rose to the heights of his public adjusting profession when he was named President of the National Association of Public Insurance Adjusters. In becoming President of NAPIA, Mr. Altieri advanced the cause of his profession across the United States. In performing his duties, he has met with Insurance Commissioners, General Counsels, Senators, and Representatives. Mr. Altieri also plays a major role for public adjusters across the State of Florida as it relates to legislative and regulatory matters in the State Capitol of Tallahassee.
In 1993, when public adjusting in Florida was targeted for major legislative reform with the potential to eliminate it after Hurricane Andrew, Mr. Altieri was voted Founding President of the Florida Association of Public Insurance Adjusters (FAPIA)by his peers across the state to lead the public adjusting profession effort in Tallahassee. The results of his activity in that capacity loom large as public adjusting remains available to all policyholders of property insurance today.
In 2012, on behalf of public adjusters, Mr. Altieri was the main witness in the profession's Florida Supreme Court victory against the imposition of previously passed unconstitutional legislation.
For his decades of service to the Public Adjusting profession, Mr Altieri had bestowed upon him the NAPIA "Person of the Year" award in December 2017 and the "Distinguished Service Award" by FAPIA in 2006.
When asked about his work, Mr. Altieri has always said, "I enjoy helping people get their lives back."
Mr. Altieri has been married to his wife Doreen, since 1980, has four sons, 2 of which are in his family business at Altieri Transco, three granddaughters, and a grandson.
Andrew J. Altieri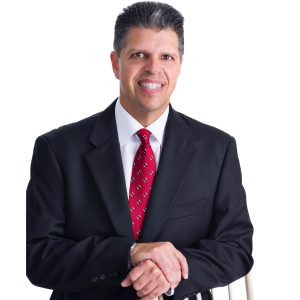 Andrew J. Altieri is the Chief Financial Officer at Altieri Transco American Claims Corporation, primarily managing the company's finances.
Andy is a 1981 graduate of Lemoyne College in Syracuse, N.Y., with a Bachelor of Science degree in Accounting. After obtaining his accounting degree and prior to joining Altieri Transco, Andy became a trained, accomplished accountant, who practiced his craft with a multi-billion-dollar corporation for more than a decade in New York State.
To share his professional skills in a different way, Andy decided to join the public adjusting firm of Altieri Transco in 1997 to provide his expertise to our commercial client base. Armed with a rare set of skills, Andy has been successfully using his accounting and finance expertise to assist our commercial clients with their Business Interruption, Extra Expense, and other Time Element loss claim analysis, preparation, presentation, and negotiations.
Today and through the years, Andy is frequently hired by attorneys and other professionals to prepare, present, and adjust complex commercial claims involving the various financial documents normally accompanying such losses.
In recognition of his professionalism and dedication to the industry of public adjusting, Andy was elected President of the Florida Association of Public Insurance Adjusters in 2005. Prior to his election as President, Andy had served for several years as the organization's Treasurer. He is also a long-standing member of its Board of Directors and has been a long time member of the National Association of Public Insurance Adjusters.
Andy has been married since 1996 and has one son.
Raymond A. Altieri, III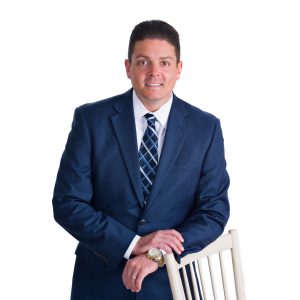 Raymond A. Altieri, III is the President of Altieri Transco American Claims Corporation. Ray is charged with the management and oversight of corporate outreach into the community as it relates to new business, as well as the forward direction of the company. Ray has been with Altieri Transco since 2003 where he has performed a multitude of duties providing a foundation to his growth within the company during those years.
To know Ray, is to know that he is passionate about his profession as a multi-State licensed Public Insurance Adjuster. He believes in what we do for our clients to his core and is an extremely effective advocate for those who are wise enough to take advantage of what he offers. Ray uses the competitive spirit honed as a college baseball player to advocate and win for our clients.
Ray has worked with thousands of commercial and residential property owners as their personal professional claim advocate. He has become an expert in handling fire, flood, water, and hurricane claims. Ray has gained the respect of many insurance company adjusters through his presentation of damage and insurance policy coverage analysis skills.
Ray is a member of both State and National Associations of Public Insurance Adjusters, sitting on various committees, and currently is serving on the Board of Directors of the National Association. He is committed to his profession by submitting to hundreds of hours of Continuing Education over the years to stay current on all matters of property adjusting.
Ray is a highly-regarded-frequently-requested adjuster within the Altieri Transco network of clients.
Ray is married. He and his wife have one daughter, one son, and a Doberman named Vina.
Francis M. Altieri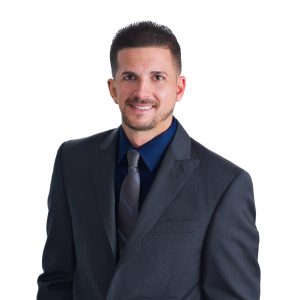 Francis M. Altieri is a Florida State licensed Public Insurance Adjuster and a Vice President at Altieri Transco American Claims Corporation. Frank is also licensed in Texas, Colorado, North and South Carolina, and Louisiana.  Frank has been with Altieri Transco since 2006 and has worked in multiple capacities within the corporate structure of the company. Frank is a 2008 graduate of the University of South Florida, with a Bachelor of Science degree in International Studies along with a minor in General Business Administration.
Over the course of his tenure, Frank has developed into a premiere public adjuster with Altieri Transco. He is a conscientious, seasoned adjuster, handling both commercial and residential property claims for more than a decade. Frank has worked many catastrophes including assisting a 60-year-old public adjusting firm in New Jersey in the aftermath of Hurricane Sandy.  Those clients, as with all Frank's clients, sing his praises at the completion of their claims, commenting regularly on his attention to organized detail, strong communication skills, persistence and perseverance with the insurance companies, their representatives and executives.
Frank has been and continues to be a corporate leader not only within the firm, but also in networking groups and associations across Florida and beyond.  He is not only a proud member of the Florida Association of Public Insurance Adjusters (FAPIA) but also a member and active participant in the National Association of Public Insurance Adjusters (NAPIA).  Frank is always eager and vigilant to learn the latest and greatest ways to be a better adjuster and future leader of the public adjusting industry.
Frank is most importantly a committed Christian family man who is happily married to his wife Ashley. Together, they have two daughters, Giuliana and Briella.  Frank is an avid golfer, enjoys traveling, and genuinely cares about everyone he meets.
Craig J. Kobel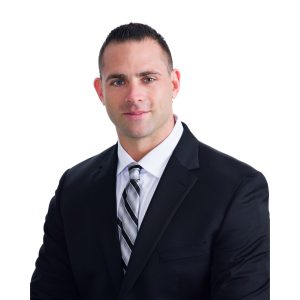 Craig J. Kobel is a Florida licensed public insurance adjuster serving as the Chief Operations Officer at Altieri Transco American Claims Corporation.
After spending nearly a decade working as an independent claims professional for multiple insurance companies, Craig utilizes his firsthand knowledge of the insurance company's claim strategies to navigate our clients through the complexity of their property damage claims.
Craig has successfully handled hundreds of residential and commercial claims caused by hurricanes, fire, lightning, explosion, flood, water, wind, and hail.  His earliest triumph was helping a family through their residential fire where the carrier offered $89,000.00 and Craig ultimately collected almost $1,000,000.00 for them.  More recently, during a Hurricane Irma claim, Craig and his team were able to successfully settle a large condominium claim for nearly $9,000,000.00, after the insurance company presented an initial offer to the Board of Directors for $250,000.00.
Craig's strong desire to succeed and valuable leadership skills provide inspiration to our clients and those who are fortunate enough to interact with this talented young man.  Craig has presented and spoken at several claim conferences throughout the country on complex claims issues.  He remains an active member of the National Association of Public Insurance Adjusters and the Florida Association of Public Insurance Adjusters.
Craig is a graduate of the University of South Florida where he also lettered as a member of the football program. Following his collegiate playing career, Craig spent time in the National Football League as a linebacker for the Philadelphia Eagles, New York Jets, and Tampa Bay Buccaneers.
Craig and his wife Jennifer have 4 children, Brayden (age 10), Emery (age 5), Ethan (age 3), and newborn (Harlow).
Jason D. Pruitt
Jason is a Florida state licensed public adjuster and has joined Altieri Transco to better serve the policyholders of North Florida as our Regional General Adjuster.
Prior to joining Altieri Transco, Jason worked in fire service for over 11 years, starting as an EMT/Firefighter, working his way up to Rescue Lieutenant. With this training, Jason demonstrated care and compassion, while assisting people in the worst moments of their life. This experience provides Jason with a unique perspective for the effects of catastrophe and disaster.
Jason then moved to work as an Independent Adjuster, where he handled over 1,500 property claims for 20 of Florida's insurance companies. In doing so, Jason gained exclusive knowledge and experience relating to the claims handling procedures, policies, and strategies used by Florida's insurers to handle property claims. This experience makes Jason uniquely qualified to assist Florida's policyholders through his association with Altieri Transco.
Jason uses his experiences gained in the fire service and his knowledge from working with the insurance companies, to guide our clients through the property claim process and ensure they are receiving the maximum settlement for their claims.
Jason is married to his best friend Heather. They have four children, 2 dogs, and 2 mini pigs. Jason enjoys boating and playing golf and spends his spare time making memories with his family.
Matthew E. Higgins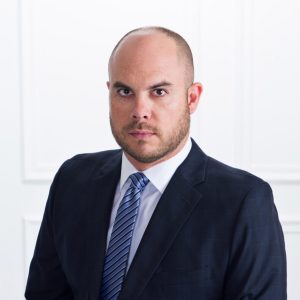 Matthew E. Higgins is an Executive General Adjuster with Altieri Transco. He is a multi-State Licensed Public Insurance Adjuster and has been with Altieri Transco American Claims Corporation in that capacity since 2011. Matt is also an accomplished building damage estimator, recognized by an insurance industry computer software estimating giant, for that expertise.
Matt's calm, professional demeanor, even in the most trying of circumstances, provides our clients with confidence that his thoughtful guidance and leadership in bringing their claim to a successful conclusion will overcome any potential impediment that can arise during an adjustment.
Matt is a bright and articulate adjuster who provides in depth views of insurance policy language analysis and can put those thoughts into writing easier than most. This valuable trait translates into clients receiving satisfactory settlements from their insurers.
Matt's initial foray into property claim damage evaluation began in 2006 working for a New Orleans law firm assisting their attorneys by creating building damage estimates of client owned properties after Hurricane Katrina. In 2008, Matt was licensed in Mississippi as an Independent Insurance Adjuster handling property claims for various carriers.
Matt received his Bachelor of Science degree from Auburn University in December of 2000.
Joseph C. Lisi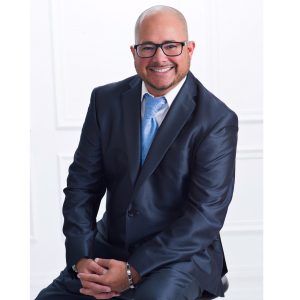 Joseph C. Lisi is a Florida State Licensed Public Insurance Adjuster.
Joseph joined Altieri Transco in 2005 and has been a licensed Public Adjuster since 2006.  His initial work duties came during the aftermath of Hurricane Wilma.  These vital past experiences gave him invaluable insight to better service our client's needs during challenging times.
Joe's daily responsibilities entail assisting residential & commercial property owners.  With Joe's guidance, he can help our clients navigate the complex duties of preparing, filing, and adjusting their insurance claims with the insurance company's experts.
Joe is a veteran of five major hurricane events (Hurricanes Wilma, Sandy, Matthew, Irma, and Michael), gaining experience in the service of clients who suffered tremendous damage to their homes or businesses.
Additionally, Joseph is a licensed adjuster in Georgia, North Carolina & South Carolina along with being a certified Appraiser & Umpire.
Joe has been a member of both the Florida and National Associations of Public Insurance Adjusters.
Joe has been married for eight years.
Kevin A. Kimball, JR.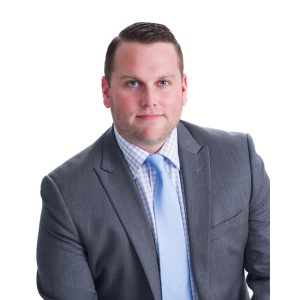 Kevin joined Altieri Transco in September 2017, as their lead Building Consultant, after Hurricane Irma hit Florida. Kevin immediately began writing estimates for high rise structures of clients, which sustained millions of dollars in damage.
Kevin's expertise lies within the preparation of many of our client's building damage estimates for presentation to the insurance company.  His talents include damage analysis for all types of buildings, including high-rise structures, as well as all types of commercial and residential structures.
Kevin also evaluates, analyzes, and develops complex comparison matrixes of building estimates, contrasting those of insurers, to identify and highlight insurer deficiencies, allowing the Altieri adjusters to better negotiate our client's claims.
Kevin started his career as a property loss adjuster with a large insurance company in a major metropolitan area then became an Independent Adjuster where he learned the insurance adjusting business.  During this time, Kevin developed a special interest for evaluating and estimating property damage, so he followed that interest to become a Senior Building Consultant for the largest building consulting firm in the insurance industry.
In his role as a building consultant, Kevin provided estimating consulting services on low and high rise structures, industrial warehouses, hospitals, medical research facilities, churches, hotels, restaurants, and high-end residential homes.
Kevin is happily married and resides in Tampa, Florida. Kevin is an avid golfer and Boston sports fan.
Rachel K. Hatcher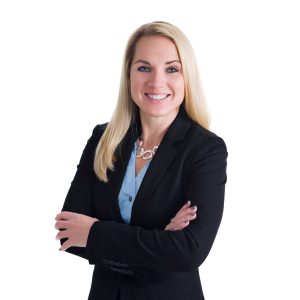 Rachel is a Florida licensed public insurance adjuster. She brings 18 years of insurance adjusting experience to Altieri Transco American Claims Corporation.
Licensed in 2000 as an independent field adjuster, Rachel successfully handled 1000's of property claims nationwide for multiple insurance companies, including catastrophic large loss claims. In her capacity with the carriers and starting with Hurricane Katrina, Rachel became responsible for training large teams of new adjusters for the field.
Rachel's professional experience includes the handling and processing of large loss contents claims, becoming a national adjuster recruiter for an adjusting firm, becoming a trainer of adjusters with the leading industry estimating software, and a claims examiner overseeing field adjuster claim adjustments.  Having worked both inside as a desk examiner for insurance carriers, as well as a field adjuster, Rachel's experience gives her first-hand knowledge of the claims process that she uses to advance our clients positions in all claims that she handles.
Rachel has a dynamic personality, is very conscientious in her client representations, and possesses exceptional communication skills. This combined with her vast knowledge of the insurance industry provides her clients with a powerful advocate in the claim process.
Rachel is a native Floridian and a graduate of Valencia College.  Rachel enjoys sports and outdoors and spends her free time exploring Florida's natural beauty with her friends and family.
Peter J. Sowisdral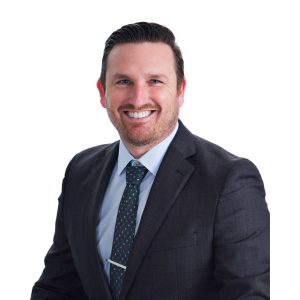 Peter "Pete" Sowisdral is a Florida state licensed public adjuster and has joined Altieri Transco to bring our services to the policyholders of South Florida.
Prior to joining Altieri Transco, Pete worked as an Independent Claims Adjuster for several major insurance companies.  Pete has worked throughout the country handling major catastrophic claims and takes to heart the importance of advocacy for the insured's rights.
During Pete's nearly 10 years working for insurance companies, he gained valuable knowledge and experience in claims handling procedures, policies, and strategies utilized by major insurance companies. This experience has provided Pete with the inside knowledge on the needs of an insurance company adjuster in gaining approval for his payment request. This experience is what assures Pete's clients of maximum, timely settlements.
Always striving to stay on the cutting edge of our industry, Petefrequently attends continuing education seminars and is a member of the Florida Association of Public Insurance Adjusters.
As a proud graduate of the University of Florida, Pete is a season ticket holder for the Florida Gators football team.  Pete is also an avid golfer, playing some of Florida's finest courses and has won multiple amateur tournaments throughout North and South Carolina teamed with his father who lives in Raleigh, NC.
Scott Snyder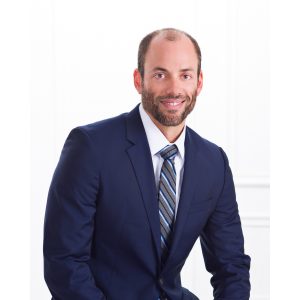 Scott Snyder is a Florida licensed public adjuster for Altieri Transco, who came to us in 2018 with an extensive background handling complex commercial and residential property claims throughout the State of Florida.
Prior to joining Altieri Transco, Scott worked as an independent insurance adjuster for over a decade where he handled over 2,500 claims for dozens of Florida and overseas carriers. His deep understanding of the insurance claim process makes him a valuable expert for Altieri Transco clients.
Scott's level of property claims adjusting experience provides our clients with expertise at the highest levels of claims handling as he represents clients, in their claims, to the insurer adjusters and experts.  As an independent adjuster, Scott's relationships and familiarity with other adjusters, insurer claim management staff, and their industry experts brings an additional sense of credibility to his claims handling process.
Scott is diligent, earnest, and thorough in all aspects of his interaction with clients, adjusters, and their experts.  Clients who work with Scott truly enjoy his sincere demeanor and personality, which provides them with a comforting sense of calm during a very tumultuous time in the life.
In the short time Scott has been with us, he has already evaluated over $25,000,000.00 in damages for high rise towers to residential structures resulting from fire and hurricane.
Scott received his Bachelor of Science degree from Clearwater Christian College in 2005.
Zach A. Kirby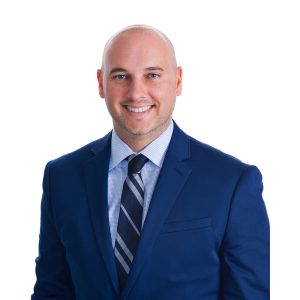 Zach A. Kirby is a Florida state licensed public adjuster and has been with Altieri Transco American Claims Corporation since January 2014.
Zach started his tenure with Altieri Transco adjusting personal property claims.  His attention to detail, passion for helping people and ability to communicate effectively allows him to help homeowners navigate the complex insurance process. During his time at Altieri Transco, Zach has continued to expand his knowledge of the insurance process and has advanced within the company.  He has successfully assisted policyholder's through claims from Hurricane Irma and Hurricane Michael.  Currently, he specializes in adjusting residential property and business claims and is licensed in Florida and Texas. Zach is highly respected and appreciated by both his clients and his co-workers.
Zach is married. He and his wife have two young sons. He enjoys teaching them to play baseball and golf and going on family vacations to the beach.
Derek A. Kobel
Derek is a Florida state licensed public adjuster with Altieri Transco.
Derek also works as a Firefighter/Paramedic for Pinellas County, starting his service 3 years ago and enjoys his work with the Fire Department.  In his capacity with Pinellas County, many times, Derek interacts with people at their worst moments when on-scene of fire calls, structural collapses, accidents, or during hurricane or other natural disaster evacuations and rescues.
With all the training and resources available to him, Derek truly is a tremendous individual who uses his skills and knowledge for the betterment of humanity as a firefighter and as a Public Adjuster.
Derek is very involved in his department, recently taking over and rebuilding the departments pre-plan program, which is a system all departments in Pinellas County use to determine who to contact in case of an emergency at a certain address. Derek also educates children at local schools annually by addressing what to do in case they encounter fire.  Derek is also a part of the department's Rapid Dive Team as a Water Rescue Diver.
Prior to working with Altieri Transco and the Fire Department, Derek went into the Navy immediately following High School, as a Rescue Swimmer. Due to an injury, Derek cross-rated and became an Information Systems Technician on the USS Harry S. Truman, an aircraft carrier based out of Norfolk, Virginia. Derek then attended the University of South Florida, obtaining his Bachelor's Degree in Criminology.
Derek has members of his family who have been insurance adjusters for many years. His father was an insurance adjuster for over 20 years. Derek, at times, rode along with his father and saw firsthand his father's work as an adjuster.  After learning about a Public Adjuster's role, his father began to influence his thoughts toward becoming one.
Derek quickly learned of the stellar reputation Altieri Transco earned from other firefighters in Pinellas County and reached out to another family member in the insurance business.  Derek's uncle, the Chief Operating Officer at Altieri Transco, who gladly welcomed Derek into the Altieri Transco family.
Derek is excited to be with Altieri Transco who truly makes differences in people's lives.
Raymond Penge, Executive Administrator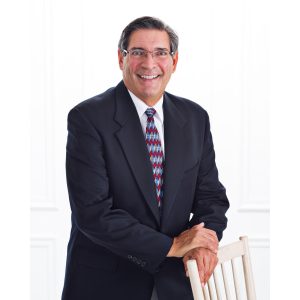 Raymond Penge has been with Altieri Transco American Claims Corporation since 2018 and is our Executive Administrator.
Ray's professional skills and attributes are recognized across a wide variety of areas within the business side of Altieri Transco.  Ray received his Bachelor of Science degree in Accounting and Finance from Syracuse University in May of 1979.
Ray's professional accounting career transcends 40 years.  These rare skills have made Ray a great asset to our clients, our business, and our adjusters, who also rely on his depth of knowledge for analyzing commercial client financial records to help identify lost income after suffering a loss.
Ray's organizational skills, marketplace experience, and excellent feel for serving customers brings another highly qualified, versatile, and sincere associate to Altieri Transco.
Ray brings a focused, team approach to each opportunity he is presented. He sees the big picture and knows how to achieve the best results in a timely and efficient manner.
Ray's accounting career includes 30 years at Niagara Mohawk, a major regional utility company in New York State.
Ray is the proud father of a son, daughter and three grandchildren.
Dale R. McCrory
Dale R. McCrory is a Florida State Licensed Public Adjuster with Altieri Transco American Claims Corporation. Dale joined Altieri Transco in 1998 after a long partnership with another Tampa public adjuster firm.
Dale brought then, and continues to bring today, a diverse level of experience shared by no others at Altieri Transco. Dale's long time experience as a Florida Licensed Public Adjuster allows our younger adjusters to benefit from his vast experience in all areas of public adjusting.
In addition to the adjusting experience, Dale also brings to the firm a network of relationships that he has been very adept at building dating back to 1978 as a University of South Florida Marketing degree graduate, through his many years as Finance, Business, and Sales Manager for Mercedes Benz, Tampa under the ownership of Frank Morsani.
Dale's legacy as a public adjuster will most certainly be recognized as one of the leading experts in sinkhole recovery for his work on behalf of many large multi-building commercial property owners. Dale has collected hundreds of millions of dollars in settlements for our clients just in this area of property insurance claims.
Dale has also been an integral part of the preservation of public adjusting in Florida since 1993, as a founding Charter Member of the Florida Association of Public Insurance Adjusters. In recognition of his dedication to the public adjusting industry, Dale was elected and served as President of FAPIA from 1996-1997.