Build Your Own Team of Experts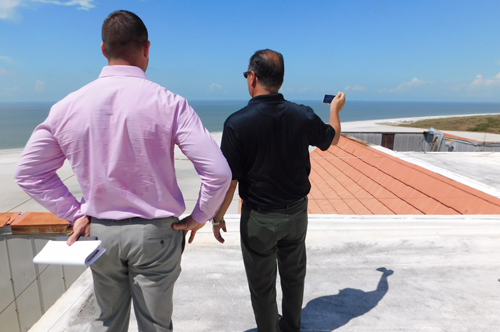 We say, protect your business, protect your home: build your own team of experts. Teaming up with the professionals at Altieri Transco advance your cause and significantly impact your recovery.  The insurance company deploys their own team of experts; you will need to do the same.
You need to start building your team immediately after the damage–within the first 48 hours.  Why?  Because many decisions are made by you or worse yet, made for you by the insurance company during this time period.  Building your team of experts early helps you with any necessary decisions.  Questions answered incorrectly today, can negatively affect everything weeks later.
Engaging the services of Altieri Transco immediately sets your claim recovery process into motion: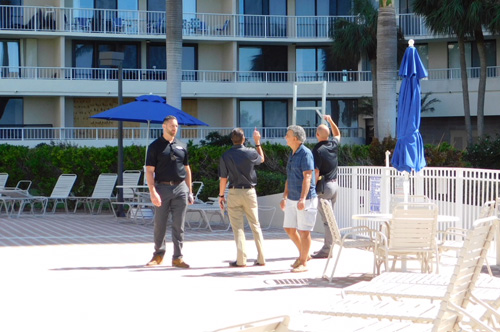 We contact the insurance company adjusters to get them out to your property.
We set and attend meetings with the insurance company adjuster.
We immediately begin the study of your insurance policy.
We educate the insurance adjuster on how we plan to prepare and present your claim.
Estimators for building and personal property claim preparation are dispatched to begin the grueling, tedious identification and count process. These experts dig through the rubble to uncover all forms and items of damage.  No stone is left unturned as we seek to positively impact your claim payment by using a detailed process of identification and valuation.
Methods are also instituted immediately to track loss of income and additional living expenses.
Building your claim on paper, for presentation and negotiation with the insurance company, is what we do for you and we do it well.
We also believe working for informed clients is best.  Therefore, extraordinary efforts are made by our adjusters to keep you informed about the progress and status of your claim with your insurance company.  You will witness your claim's progress as it happens through use of today's technologies so you are comfortable knowing that you are well represented.
Building your own team of experts with Altieri Transco, using their expertise to advocate for your maximum payment from your insurance policy coverage, benefits you financially, personally, and emotionally.
Contact us today for a free consultation.
WARNING:
Immediately after damage occurs you should expect to go through a claim adjustment not construction.
This is no time for any form of construction to begin.  This is no time to clean or demolish signs of damage that an adjuster will need to see.  This is no time to destroy evidence of your damaged property that you may need later to prove your claim.  Further, you should be wary of an insurance company adjuster who inspects your home with a contractor if he/she encourages you to sign a contract of repair or restoration with that contractor for the building or its contents.  This is a direction you are not required to follow and you should be very concerned about such an arrangement prematurely.  Like any other construction project, you do not hire a contractor until you know how much money you have and for what damage you will be paid.